So I am a little behind on posting...not that I usually keep up with it, but I am TRYING! This whole Facebook thing is suckin' up time, not to mention now people are twittering! I mean really, between 'blogging' and 'twittering'...do normal people even know what those words mean? I feel like I am stuck between these two generations. There are some, (ahem...who happen to be older than me) who are thinking this is a foreign language and those, (ahem...that might be slightly younger than me, if that is possible) who think I am such a nerd, don't you twitter??? AAAHHHHHHHHHHHHH!
So Friday afternoon, we met Jake at the beach, after he got off work. He got in a little surf session right before I showed up with the get-a-long gang. So we stayed a couple hours and enjoyed the sand and the crashing of waves, a nice day.
And of course Brock and Nate had to show off their mad skills, skateboarding down the hillside in front of Huntington Beach.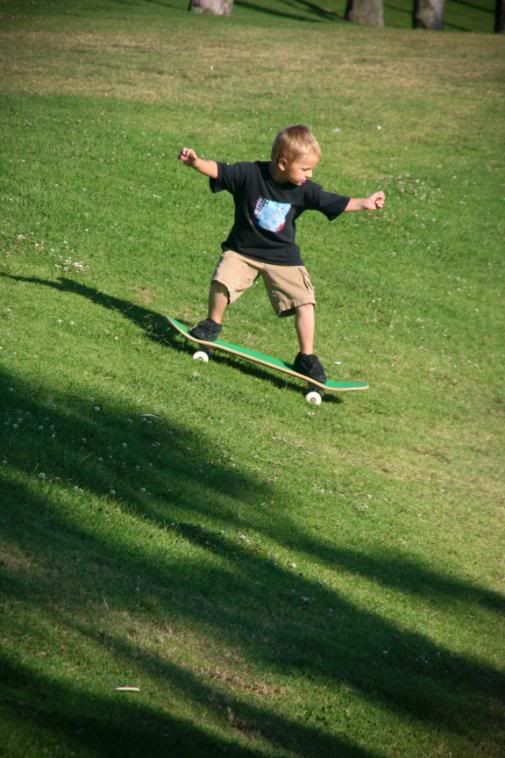 goodbye summer...back to school!